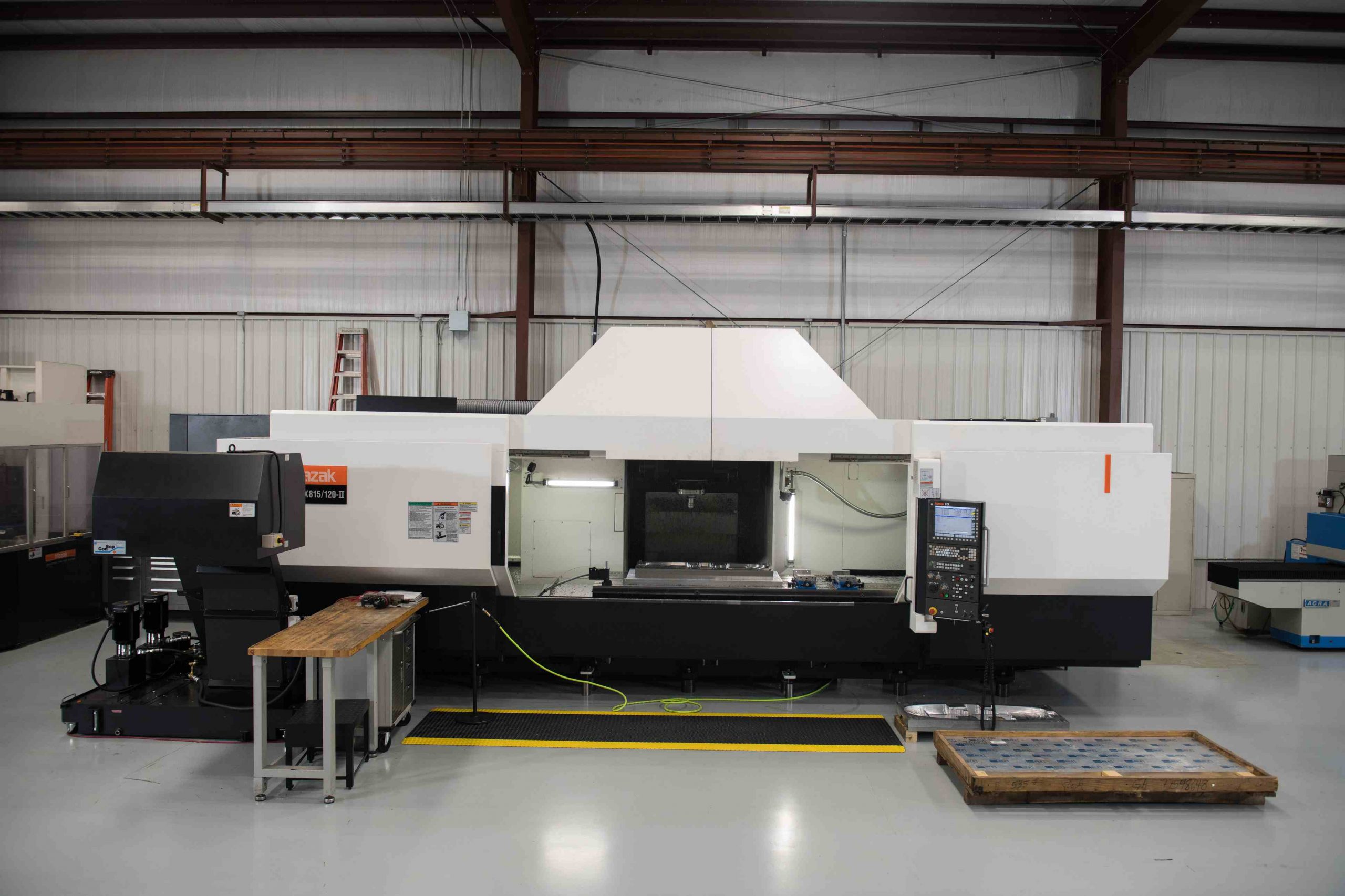 Aerotech Machining, a leading manufacturer of customized, machined parts for aerospace and other industries, announces the addition of the Mazak VORTEX 815-120. Since coming online in the first quarter of 2021, the new equipment has enabled the company to offer even more to its customers with larger parts such as structural aerospace components.
"We purchased this machine not only for large aluminum components, but also hard metals such as titanium. We can now handle parts 32 inches wide and up to 10 feet in length," Sagar Patel, General Manager of Aerotech Machining said. "Ultimately, we're increasing the value that we bring to our customers by offering large 5 axis machining in house.  The VORTEX is powerful, accurate, fast, and the largest of 12- 5 axis machines in our inventory.
In addition to aerospace and agriculture, Aerotech customers in other industries such as power generation and railways stand to benefit from the added capabilities. The company has earned a reputation for being a leader in precision manufacturing, innovation and customer service. Aerotech is an ISO 9001:2015 and AS9100 D registered company.