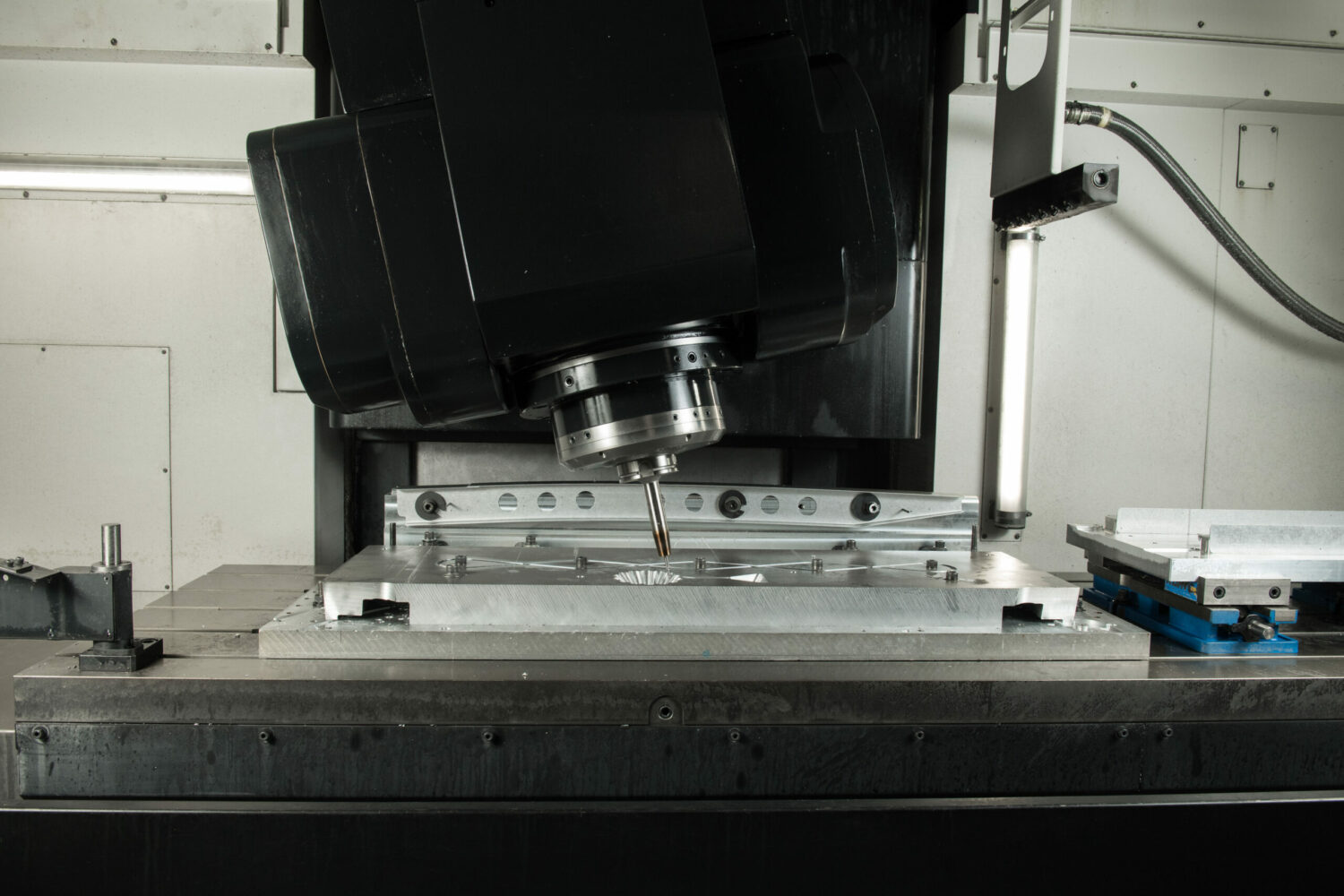 Aerotech Machining, a leading manufacturer of customized, high-precision machined components, has received national recognition for the strategic and effective ways that the company serves the competitive aerospace market. From training its team members, to keeping abreast of new technology, Aerotech Machining has proven that it has what it takes to be successful in an ever-changing environment.
"Aerospace machining is a demanding and competitive sector of manufacturing," Modern Machine Shop, a national manufacturing industry publication, stated in its recent feature on Aerotech Machining and how the company has been forward-thinking and profitable. "For over 30 years, Aerotech Machining has served the demanding aerospace market. The company runs out of a 70,000-square-foot facility in Bloomingdale, Georgia, where it has met success and weathered downtowns, including both the 2008 financial crash and the drop in aerospace orders during the COVID-19 pandemic. Through it all, the company has stayed afloat due to five key strategies," Modern Machine Shop noted.
According to Joey Jones, President and CEO of Aerotech Machining, one of these five key strategies is keeping up with current technology, which has been vital to staying competitive. He explained that, "In this business, technology moves so fast that if you're not changing you're falling behind."
For example, Aerotech Machining used to produce one wing part at a rate of three or four every month, whereas the company is now producing up to 50 per month. In order to meet that demand, Aerotech Machining has continued to invest in technology, especially automation. Sagar Patel, the company's chief operating officer, said that "Currently, we almost exclusively purchase machines with lights-out manufacturing in mind." Modern Machine Shop highlighted the fact that with the parts that the company machines, this means setting up some machines to cut a single large part for eight hours overnight, while other machines get pallet pools to run smaller parts nonstop.
Team training, another of Aerotech Machining's top five key strategies, plays a critical role in the company's success. "The labor shortage has hurt us, but by investing in our people we have been able to keep a skilled staff and meet customer expectations," Patel explained.
Jones went on to say that "Mastercam comes around once every year to train people on the newest software. This helps keep the team abreast of all the latest features, which is vital when machining complex parts. We also pay for everyone we hire without experience to learn in a classroom environment." The new hires learn on the shop floor after they have learned programming and other essential skills.
Founded in 1992, Aerotech Machining is well-known as a respected industry leader in manufacturing complex components for the Aerospace, Agriculture, Power Generation, and Railway industries.