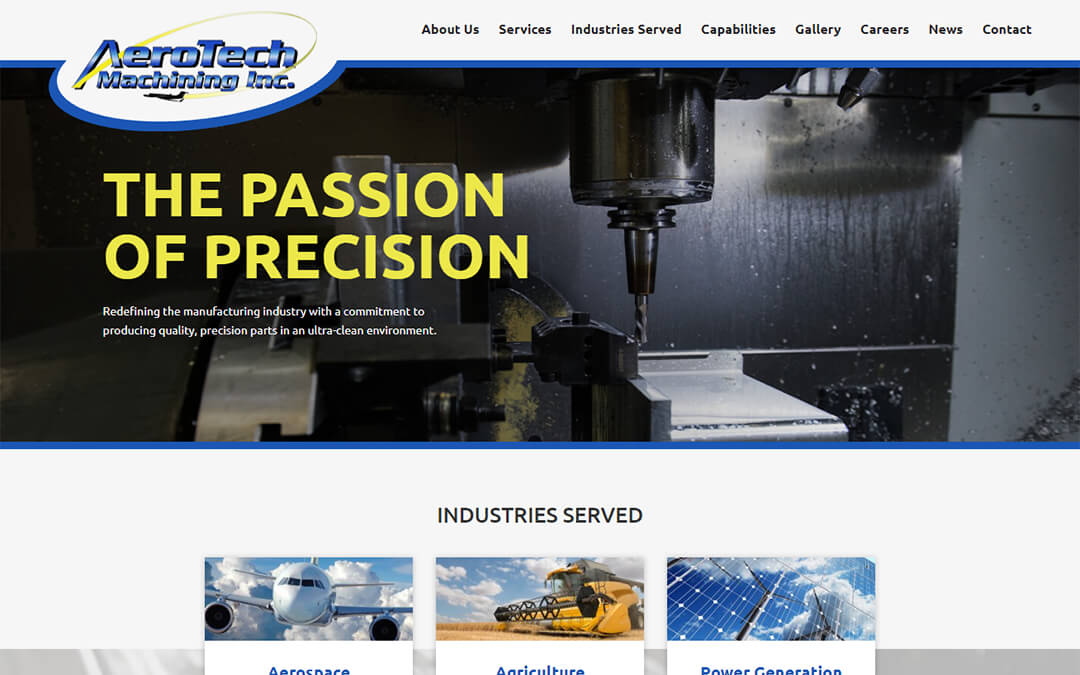 After months of hard work and perseverance, we are pleased to present to you the new and improved Aerotech Machining website! Since 1992, our company has prided itself on providing our customers with a seamless, customer-focused experience, and we wanted that experience to extend to the digital realm. To achieve this goal, we worked in collaboration with RobMark – Web ⋅ Advertising ⋅ PR to build a new website from the ground-up, bringing our online presence up to speed with our growing company.
Our new website was built with the customer in mind, creating a user-friendly web experience that allows users to quickly find the information that they are interested in. From the services we provide to the industries we serve, our information is organized in our streamlined navigation.
One of our main goals for this new website was to give customers a virtual tour of our machines, equipment, and facility through high-quality photography on each page. Throughout the website, users will notice professional photos that correspond to the information on the pages. To further this notion, we created a Gallery page and also included photos of our machines and equipment in our comprehensive Equipment List, showing users that our company has the equipment on-site and ready to complete your machining needs.
With our new website, we are strengthening the overall customer experience with Aerotech Machining. Whether you are looking to start working towards your machining goals, apply for a career with us, or simply just browse our site, we welcome you to the brand-new AerotechMachining.com!